For Round 3 we were asked to submit 3 cards and a scrapbook page using stars on our page in some way. I had this great photo of a launch Dan was part of and wanted to scrap it for his military album anyways. So DONE. I really like the way the page turned out. The colors play off the colors in the photo really well, I think.




I simply made my cards with my scraps.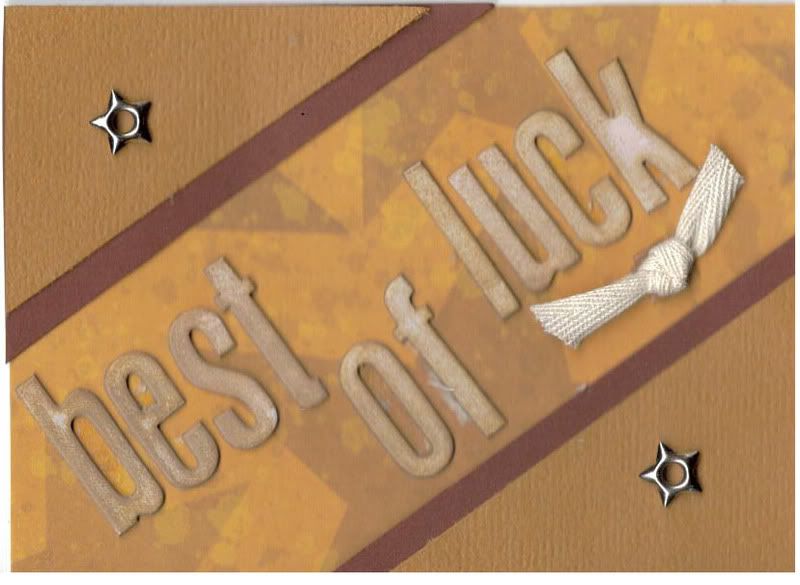 Round 4 we were challenged to represent out "style". We had to first create a page and then give a definition to our style. I am all about the paper. I will cut paper, both digital and real, to create the elements I want, rather than pull out the prefab ones, usually. lol So the page I submitted was done digitally, but I still used paper for most of my elements, like the photo corners.





Round 5 was all about inspiring people to do challenges. I created the sketch (which I posted for people who wanted to play) and scrapped a lo with it. Then I completed several challenges posted by other people who are participating in the contest.

My take on the sketch:



My page for keeleyyowler - theme was inspiration from someone elses page. I lifted a page by KarenR in round 1 of the contest.



My page for KarenR - Music as a theme. titles or lyrics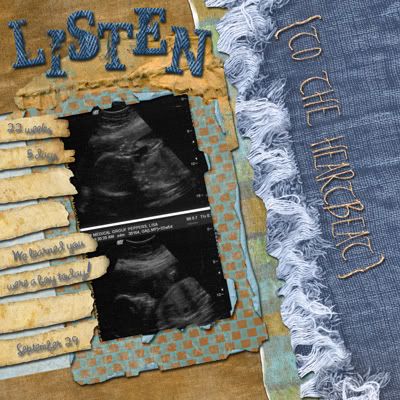 My page for Jorinde- Scrap something fun, or just funny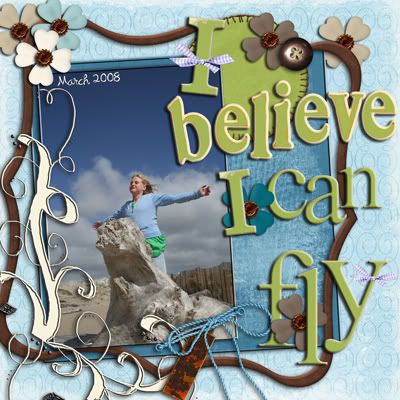 My page for Beckied - Use a scottish tartan for our color inspiration and then add a scottish quote.



My page for Scrappy_mom_in_MI - Use a soap opera title on our page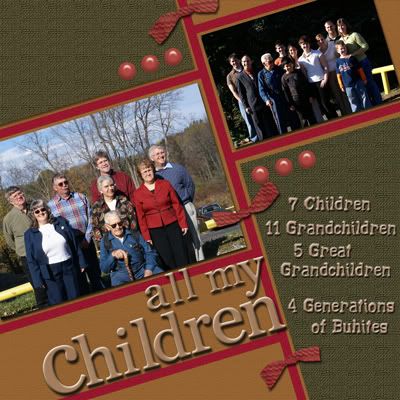 My page for Kerns459 - She posted a Helen Keller quote that we read and chose a word from the quote to use on our page. The page was supposed to be about how the quote made us feel.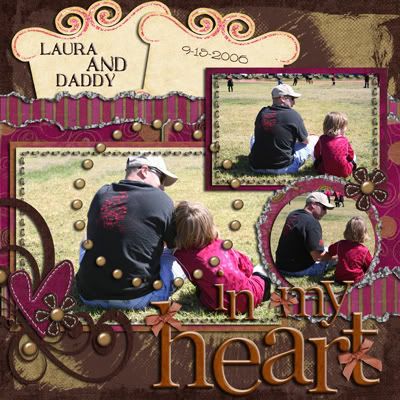 My page for Kristene - total reversal from our usual scrapping style. This page is a TOTAL deviation from my normal mode of scrapping, and as you can tell by the other pages I completed, this challenge made me reevaluate my scrapping and add things I might not have normally.



My page for Breeze7 - Ad Quote challenge. We were to pick some advertisement slogan, use the logo colors and an image from the logo. I knew as soon as I read her challenge I wanted to scrap these with the Campbells M'm M'm good slogan.



My page for Bugnsamsmom - You are what you read. Use the title of a book you love and your favorite quote from the book.