Did these cards in the past 2 days. I am trying really hard to get at least the first 6 months of cards done for my card calender album. Then I might actually get cards mailed out for birthdays and anniversaries this year!! Wouldn't that be amazing?

3 down and only another 50 or so to go for the year!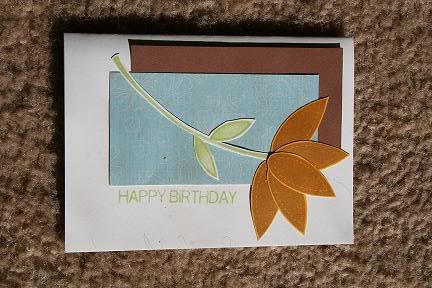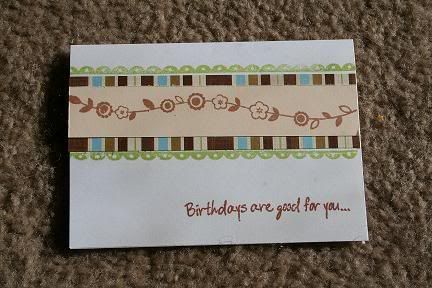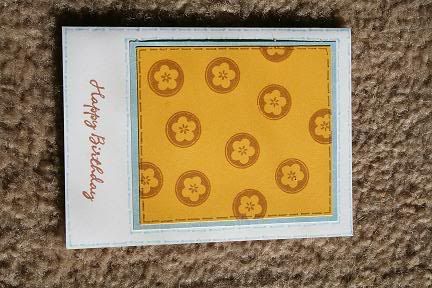 This is my card calender book. Each page has a pocket to hold cards and envelopes in. I need to do a set of photos on how to put this together, but it is really easy. I am not done decorating the inside of it yet, but eventually I plan to stamp each page with the month and lines for writing the names, dates and addresses of people with birthdays that month.