I got cut after round 2 of ScrapStreet star. Ahh well. Best of luck to the gals playing for the rest of the contest. I will play along and hope for a spot on the mag, but I am not going to hold my breath.

These were my entries.

Round 1:
This page uses photos I got from my cousins flickr account. I am working on a wedding album for them as a first anniversary gift. It was for this page that I used all the inspiration photos that were posted last week.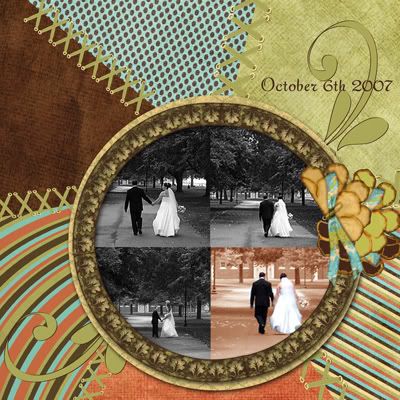 Round 2:
We were asked to go take a new photo using photos by Annie Leibovitz as our inspiration. I found most of Annies photos to be very casual with the individuals in the pictures completly ignoring the fact that they were being photographed. From that idea, I took some great casual photos of Katie the week after her birthday ans scrapped those.