I did 3 pages last night using sketches from Stuck? (see stuck sketches in my right sidebar)

The pages were created using the Love me tender kit from Buzybee designs by Penny at K-joi studios. http://kjoistudios.com/shop/index.php?main_page=product_info&products_id=1011


This is the first page I did. I was looking for valentine photos but came across photos of Lauras first day of preschool and loved the pink.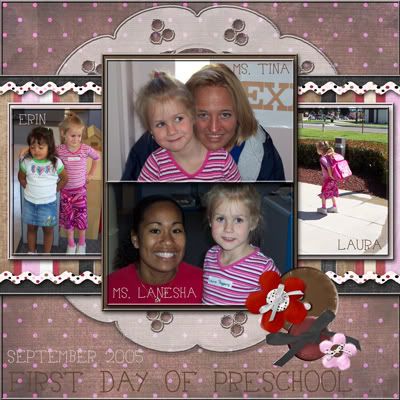 This page of Daniel with my mom came out so sweet. My parents got here the day after valentines day. I had to sneak this photo of my mom with Daniel though. She hates to have her photo taken. She was playing "this little piggy" with him.



This is my favorite page of the 3. Even though it is not the best of photos, when you consider it was taken with a camera phone... lol.