I am debating on starting a second blog for Scrapbook pages and sketches. Don't know if I have enough to put into a second blog, though. lol

Here are some recent pages I created. I was asked to be a GDT member at a site called Making Memories for you but for reasons I won't go into, I am not going to finish out the month as a GDT there.

But here are the 3 lo's that I created for their E-zine using a kit from k-joi studio. (see my sidebar for the site addy). The kit is called Tristans Room. It is perfect for the pages I want to get done of Daniel. I am probably going to do a whole newborn album of him with it.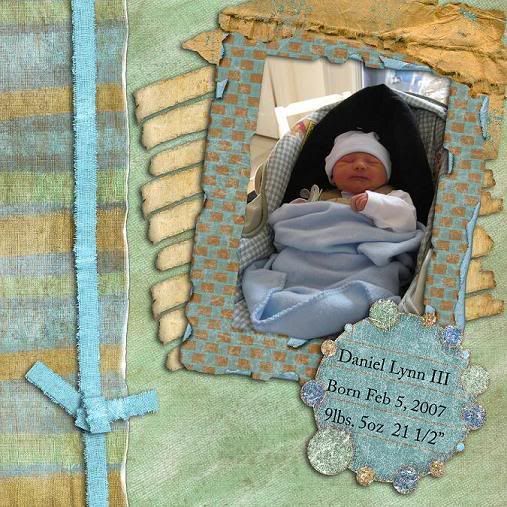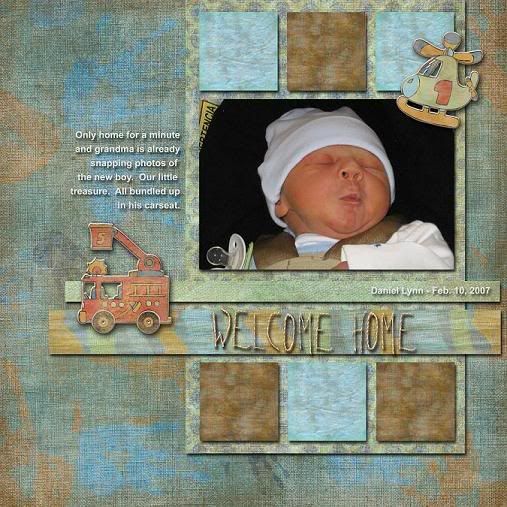 This last page was created from Di Hickmans latest sketch.