How much fun is this. One of the members on my favorite site, Scrapstreet, thought it would be fun to mimic the At&T commercial with the monkey that the little girl slipped into her dads suitcase. Instead of a Monkey, we have a pair of gals traveling by way of their own private USPS box.

The rules are :

-Our two girls start out with a random sister's name from the "box"...

-Once you receive them, you will find a couple things inside their "train car".

-You will find our adventurers, two boxes and possibly a gift!

-Out of these two boxes, you will take one envelope (so two total).

-The first envelope will contain your photo dare...this could be ANYWHERE or doing ANYTHING!

-The second envelope will contain the name of the next gal you will be sending it to!


So my house was stop 2. We have yet to get to our photo shoot, but whe have made a plan. I got a photo of the planning session.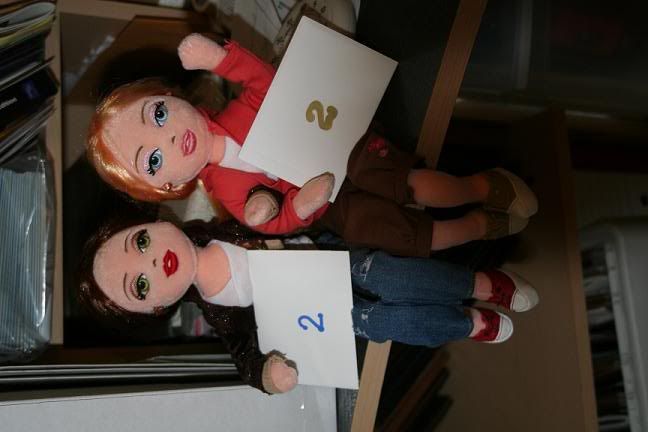 There are more photos to come!! Share soon!

And I have to say Thank you to Janneke, who sent the girls to me. She sent me some fun chipboard shapes from Bo Bunny and really cool window cards by Petaloo. I need to go shop for some goodies for the next gal!! I wanted to see who I was sending to before I shopped. That is the fun part anyways! Ahopping for someone else!!