What a weekend. Migraine, hubby at work all day Saturday. And then just sheer exhaustion on Sunday. If we hadn't had people come over on Sunday afternoon, I probably wouldn't have gotten out of my p.j.s all weekend!

But I did manage to do a few digi pages on Saturday!!

So this first page is with The new Forget me not Kit from Designs by Shelle. I LOVE it. I need to make up a sketch for the lo.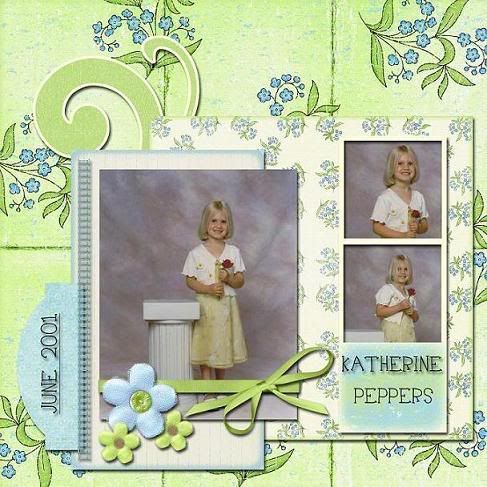 The next one was based on a sketch posted at Scrap Street for the Holi Festival Crop this weekend, but I kinda went my own direction instead of following the sketch! The kit is called Oriental Flair and is also from Designs by Shelle. The photo is from his trip to Hawaii WITHOUT ME. He got some great shots of the hula dancers.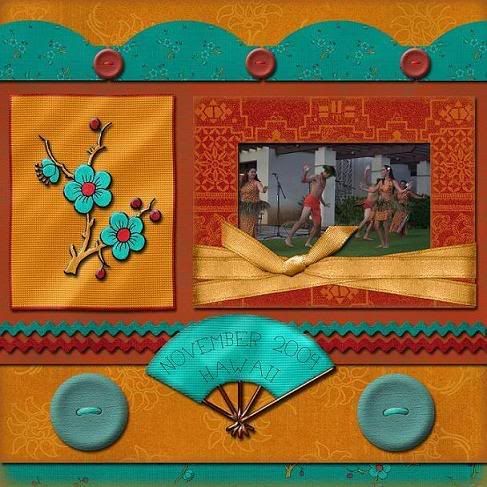 This last one uses a Creative Team appreciation kit Shelle sent me a link for. It is a collabrative kit from a bunch of Designers at Digi Shop talk. Old pictures I never scrapped. The kit was the perfect color to complement the photos!!