My parents left this morning. Only 6 months till we get to see them again. Better than the year since last time we saw them!! It was a nice visit, though, I have to say. Usually they show up on a monday and so they are ready to leave the next day because kiddos are in school, but this time it worked out perfectly that they arrived at dinner time on Friday night and stayed until just before school started this morning. Can't say we did a ton, but we did go and visit Jaliama beach just down the coast from us, and then we did breakfast yesterday morning. The rest of the time we just hung out here at the house playing games with the kids and chasing baby boy around. Considering they haven't seen him since he was 3 days old, he was a real show stopper!

Here is the family pic from the beach on Sunday afternoon. It was not the best day for visiting the beach. I am so glad I dressed everyone with sweaters and pants instead of shorts so the girls could wade. The wind was COLD!!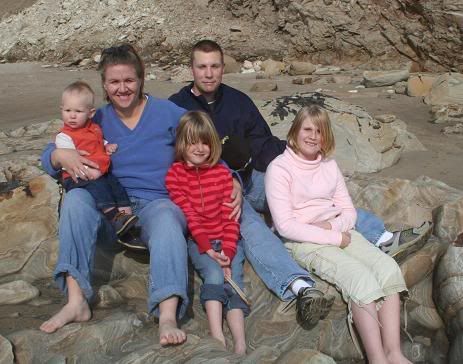 Still it was loads of fun. My dad climbed over the rocks and kept pointing out starfish to the girls in the tide pools there. Laura found one too. She was so proud she found one that grampa hadn't! lol




When I finally got the kiddos to play on the beach I managed to get this great photo of my parents. My mom really hates to have her photo taken because of the nerve damage to her face from a surgery several years ago. So I was pleased that she liked this photo of them together. I wish I was able to capture more images of them, but she just looks at most pictures and complains about how old she looks. Makes me depressed for her.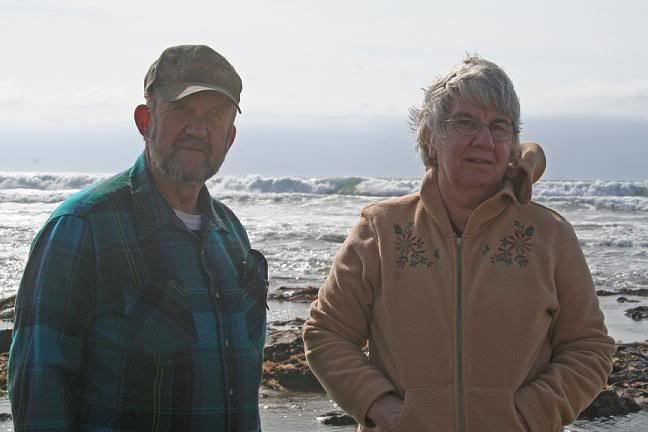 I did sneak a few other photos of her, though. It was a definate sneak though, most of the time. Just like this one of her with Daniel.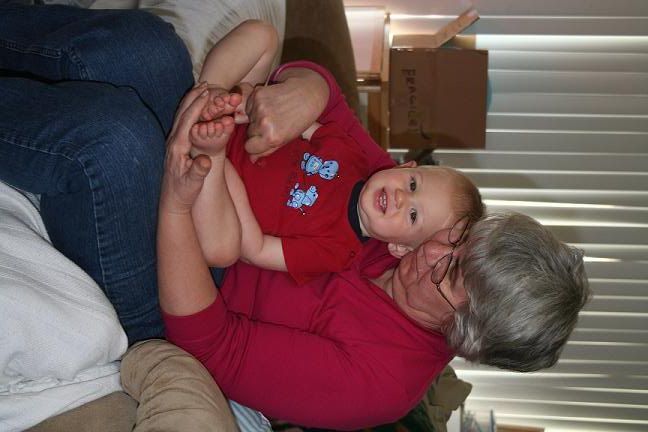 Dad, on the other hand, was not hard to take pictures of when he was actuallyhere at the house. But he usually went out galavanting for an hour or 2cause the man can't sit still to save his life!