Girls started back to school on Wed Sept 22nd. I didn't know what to do with myself that first day! Since then I have figured it out. My friend and I have gone and walked every morning at 9, then I run a few errands and then come home and put the boy down for a nap and I have at least a whole hour to do anything I want without ANY distractions!! It is SO nice.

Dan's mom was here for a visit right before school started and she paid for all 3 kids to get haircuts. We even did Daniels. It was cut to fingers width. It is ALL BLONDE. And he looks sooooooo much older! Then to top it off, he has 2 new teeth and started to crawl!! I am not ready for him to be mobile yet! Yikes!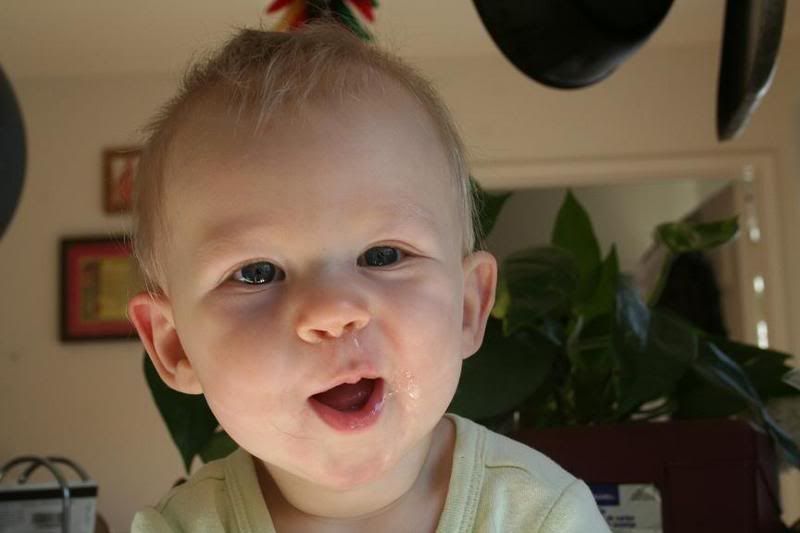 In the mean time, fall is being taken over with soccer seasons. Both girls are playing again this year. So we have practices on Mondays, Wednesdays and Tursdays and games on Wednesdays and Fridays. Katie is playing as a defender on the Orange Phoenix team and Laura is still learning basics as a member of the White Tiger team.