I meant to post this pic the other day. Got kinda crazy. Both Laura and I ended up with sinus infections. Blegh. Miserable way to spend a week when she had to go to school.

But anyways! Here is my boy and his new 'do. He is such a big boy now!!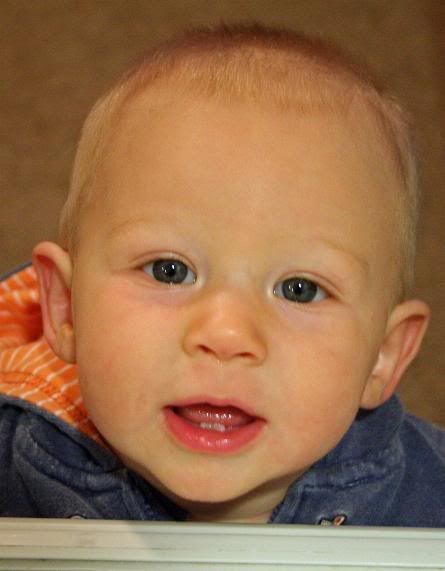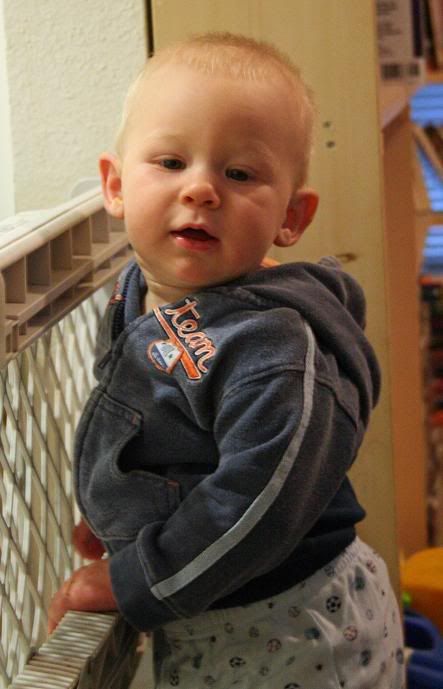 I can't believe he is already 7 months old. He will be 8 months in just under 2 weeks!! Yikes!! And he is trying to walk! I am SO not ready!! I need to buy a cabinet of some sort for the living room to cover all the wires to the TV and put the x box and VHS tapes in. He is determined to get into them! UGH. And unlike his big sister, daddy is his all time favorite person ( after mommy of course! ) He is developing SO much personality.